Atheros AR9287 Wireless card (802.11b/g/n - pfSense compatible)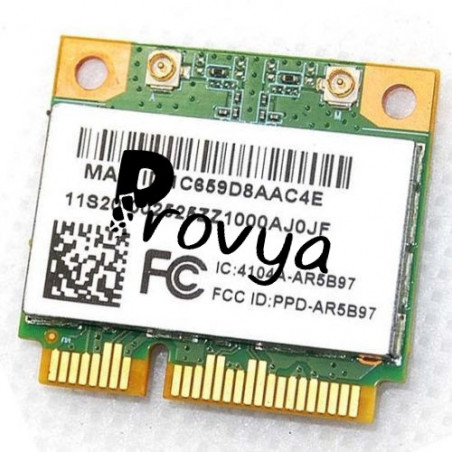  
Payment by card, PayPal or wire transfer

Fast shipping in all the world
15 days return
The Atheros 9287 WiFi card is pfSense and OPNsense compatible for optimal performance in all configurations.

You can use it in client mode to connect your pfSense to an existing wireless network.

You can also use it as an access point to create your own wireless network managed from pfSense.

The actual measured data rates when running pfSense are several hundred Mbps (theoretical max data rate: 300 Mbps).

Option: we can add the Antenna Pack including: 2 external antennas, cords and mounting hardware (see photo).

In stock

Free delivery

Handling time: 24h
free delivery to USA, Canada, UK and European Union
Other destinations and other shipping methods available during the checkout
Compatibility with pfSense is as follows:
WiFi client mode

yes
WiFi access point mode

yes

VAP compatible (multi-SSID)

yes
Max: 4 access points (it is a limitation of pfSense)


802.11 b/g/n support

yes
802.11ac support


no
802.11ac is not supported by pfSense
The Atheros 9287 card is compatible with the following security protocols: WEP, WPA/WPA2, 802.11i, 802.1x.
The Antenna Pack includes: 2 mini-external antennas, 2 cables to connect the wiFi card to the external antennas, 2 nuts, 2 clamp washers, 2 fixing washers, 1 screw to fix the wiFi card (see photo).